Posted by Trent Gander on on Nov 17th 2022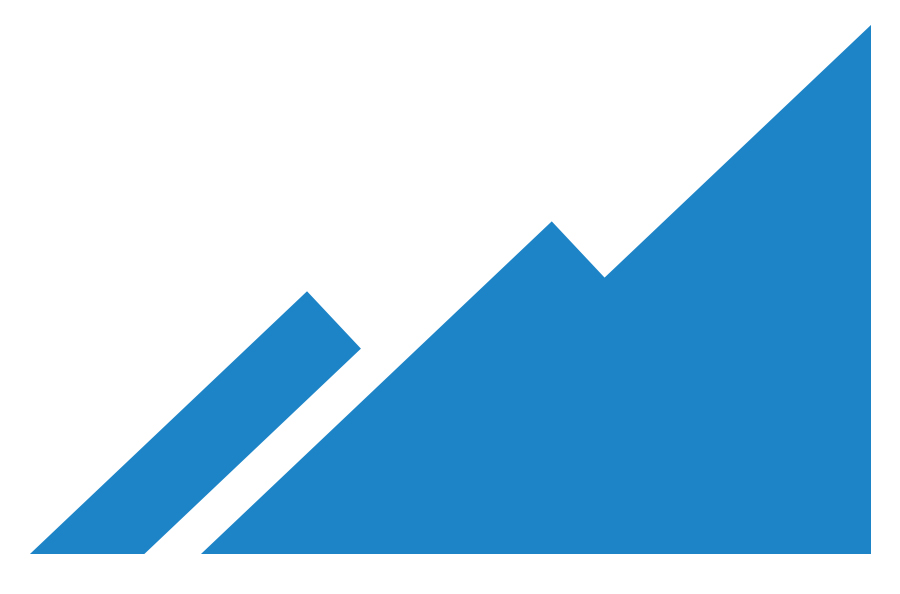 Which Northtac Red Dot Sight is Right for You?

Maybe you want another red dot. Maybe you're on a budget and need a sight for your rifle or shotgun. Maybe you don't like how high priced some red dots are when other options do the same thing for less.
Either way, Northtac has the red dot sight that fits your needs. The Ronin P-series has a number of options that cover most of your firearms. Let's go over some basic questions before selecting the right one for you.
Why a red dot sight?

Red dot sights have become the standard sight on pretty much every firearm in the last ten years. They offer a number of advantages over basic iron sights. Primarily this is a single focal plane between you and your target.
Since the sight places a single red dot in your field of view, you don't have to carefully line up a front and rear sight in order to get good performance. Simply place the red dot over the target and fire.
Red dots also offer unlimited eye-relief, which means that as long as your eye is somewhere behind the optic you can still use the sight. While other sighting systems might introduce distortion or even an impact shift if your eye isn't directly behind the optic, red dots are much more forgiving as an aiming tool.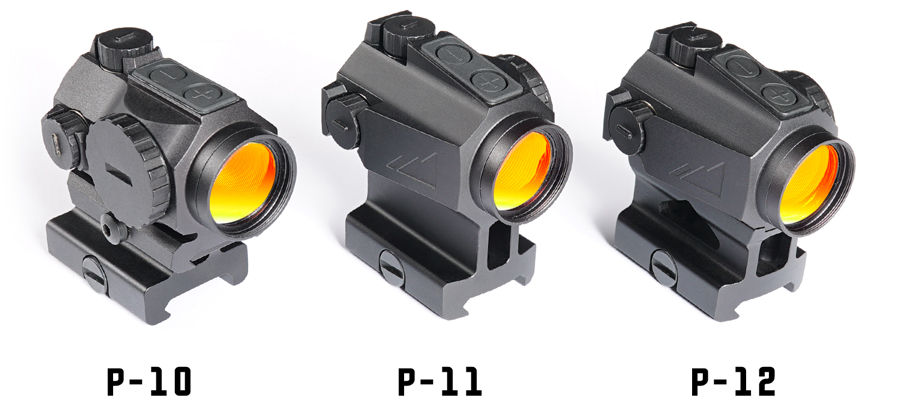 Why the P-series?

Northtac's P-series of optics provide a number of desirable features across the P-10, P-11, and P-12 optics.
The P-series of optics feature an aircraft grade aluminum housing that is similar in appearance to an Aimpoint T1/T2 or a Holosun 403R. They incorporate the battery life of the Holosun and some of the mounting options of the Aimpoints but come in at a fraction of the cost of both.
The P-series also features a 2 MOA dot with 12 individual brightness settings. These are easily cycled through using the "+" or "-" buttons located on the top of the optic. The windage and elevation of the optic can be adjusted with the elevation dial on the top and the windage dial on the side.
These dials are capped to prevent damage and the caps can be used to adjust the dials once the caps are removed. This means you don't have to bring special tools with you to adjust the windage of your red dot. The adjustment range on both windage and elevation is 80 MOA with each "click" being a ½ MOA.
The P-series optics are powered by a CR2032 battery that will provide 50,000 hours of use per battery. This allows you to leave the sight on and not have to worry about changing the battery for multiple years.
An additional aid to battery life is the automatic shutoff and shake-awake features. After a set period of time the optic will turn the red dot off, conserving battery life. Any sharp movement, such as picking up the gun, will cause the red dot to turn on.
If you do not want your red dot to turn off, the optic can be programmed for auto-shut-off to be turned off or set to turn off after 1-12 hours of inactivity. The shake-awake function can also be deactivated, but this will require you to manually turn the optic back on each time it turns off.
But what's the difference between these three optics? The answer is mounting options. While all three are compatible with Picatinny/ MIL-STD 1913 rails, each comes with different height options.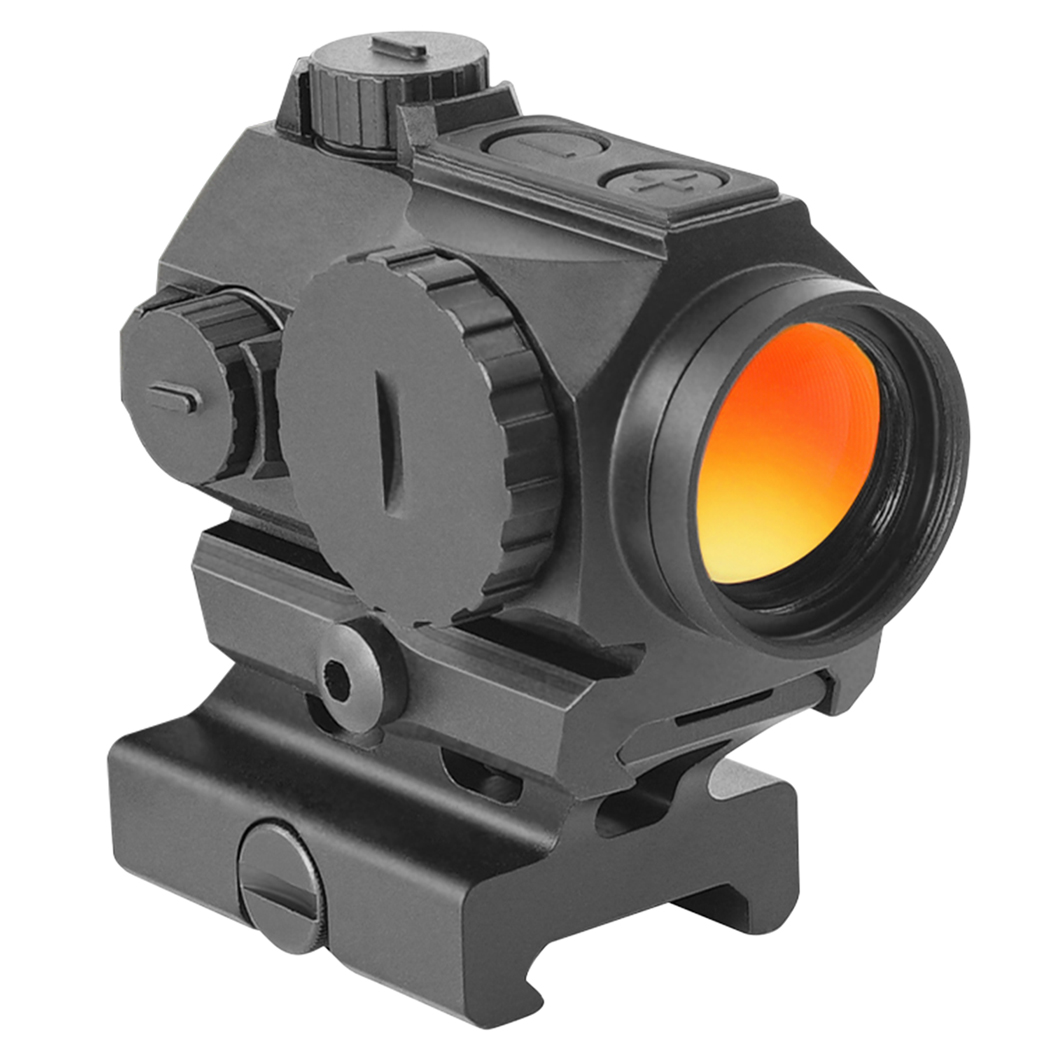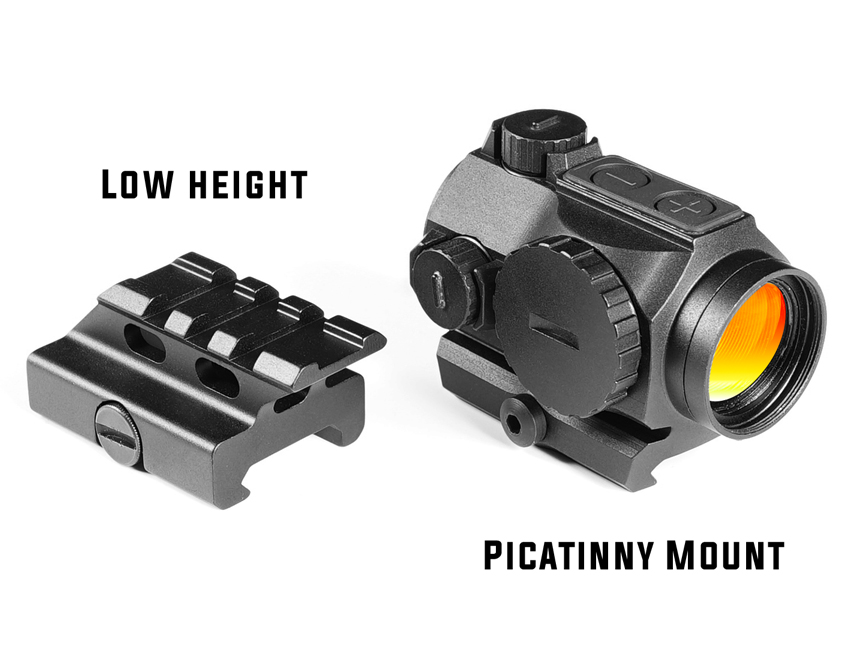 P-10
The P-10 is the most versatile of the three optics when it comes to mounting the sight. The base optic can be directly mounted to a picatinny rail, this provides a very low sight height, which is perfect for firearms that have high mounts. This also allows the P-10 to be used as an off-set red dot with a magnified optic.
If you want to use the P-10 by itself and want a higher optic height, it comes with a cantilever riser that mounts to the base of the sight itself.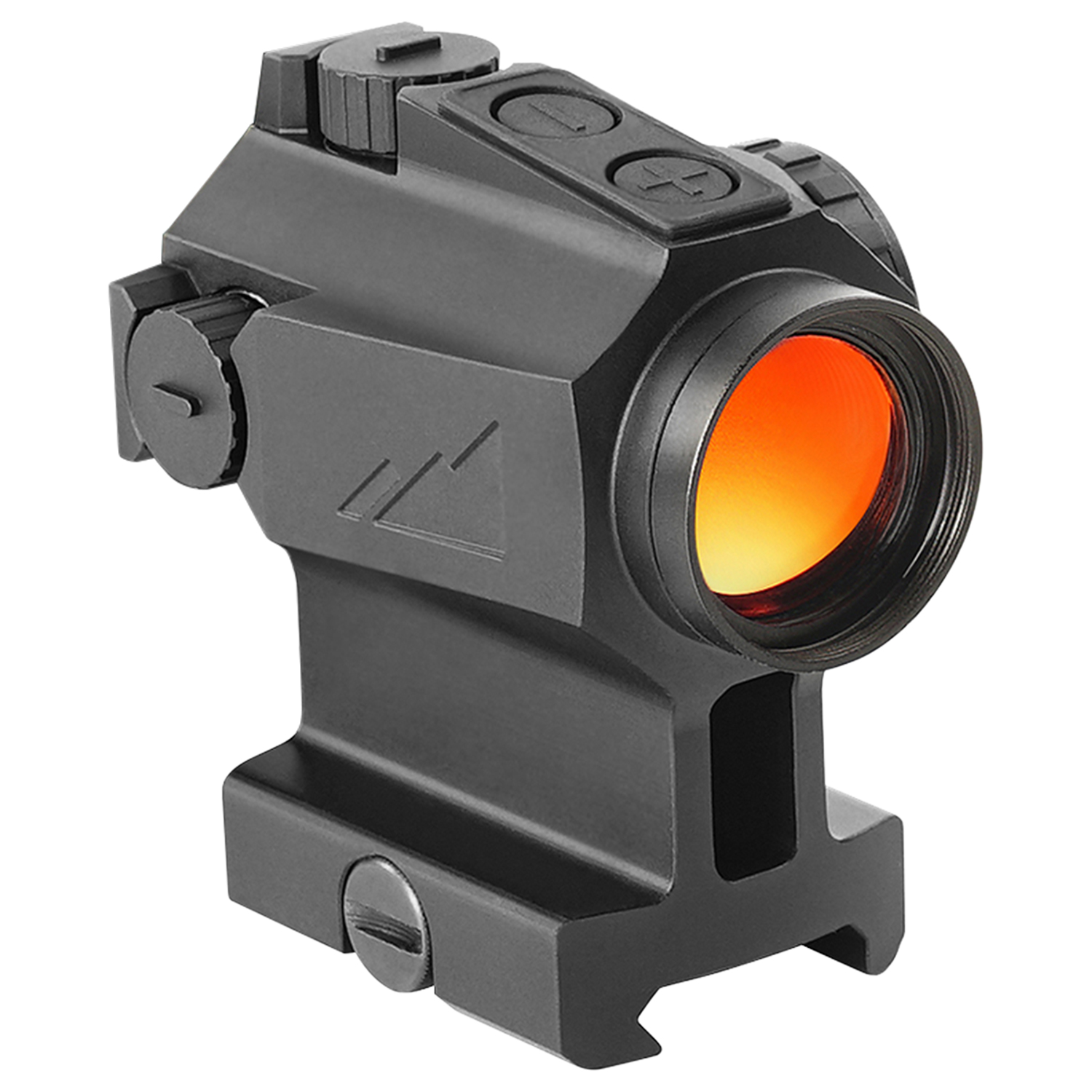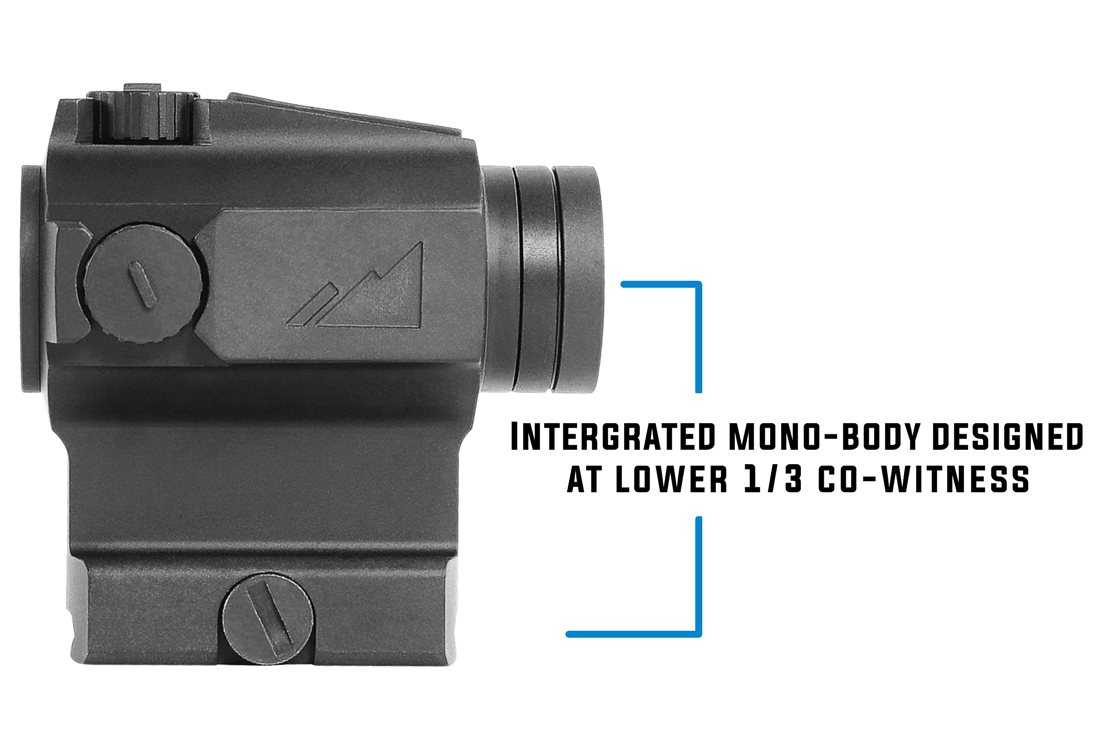 P-11
If you plan on using an AR-15 style rifle with iron sights, the P-11 is a solid choice. It features a built-in mount extension so there is only one mounting surface with the gun, unlike the P-10 and P-12.
The P-11 allows you to have a ⅓ co-witness with your iron sights while using the red dot. This means the iron sights will be in the lower ⅓ of your sight picture at all times, unless the iron sights can be folded down. When using a ⅓ co-witness, you will be able to use your iron sights through the optic in the off chance the optic fails.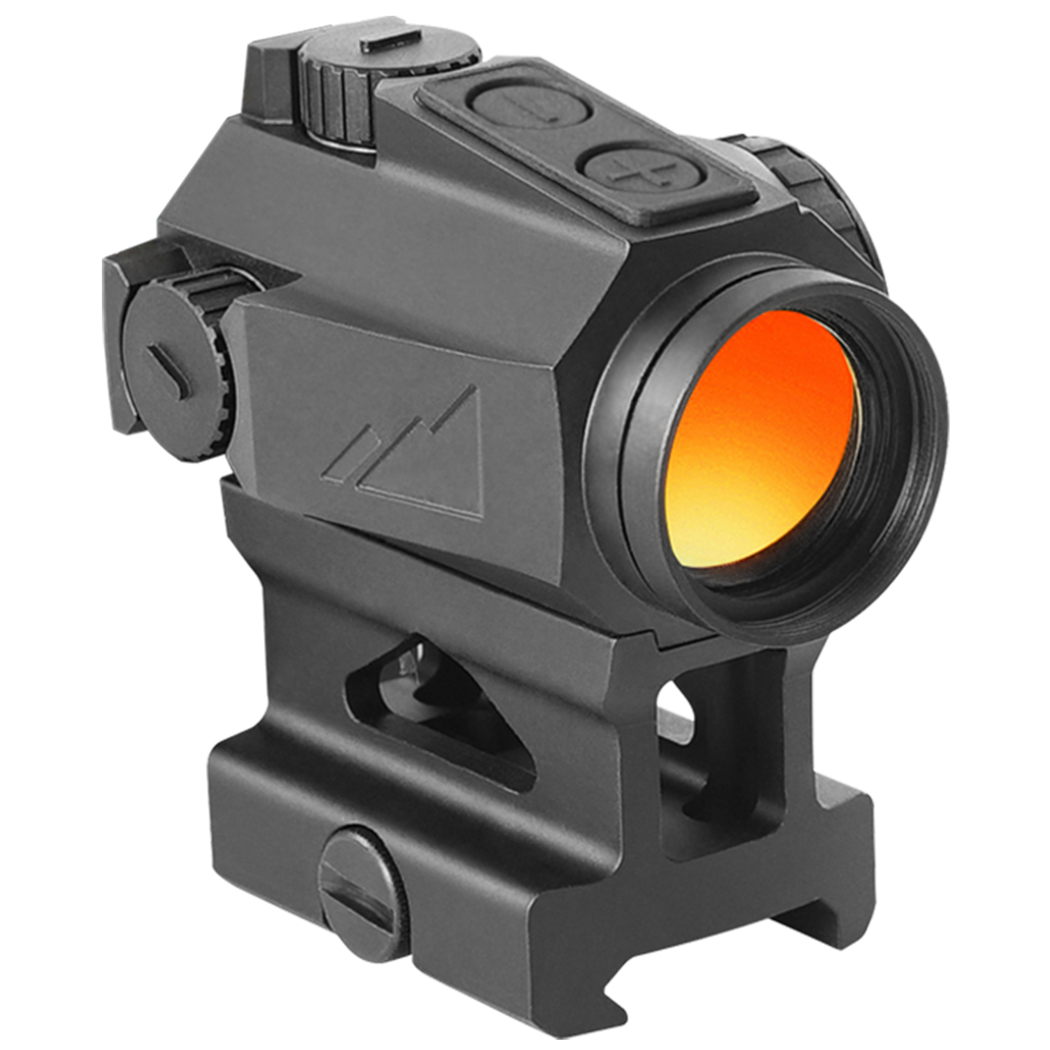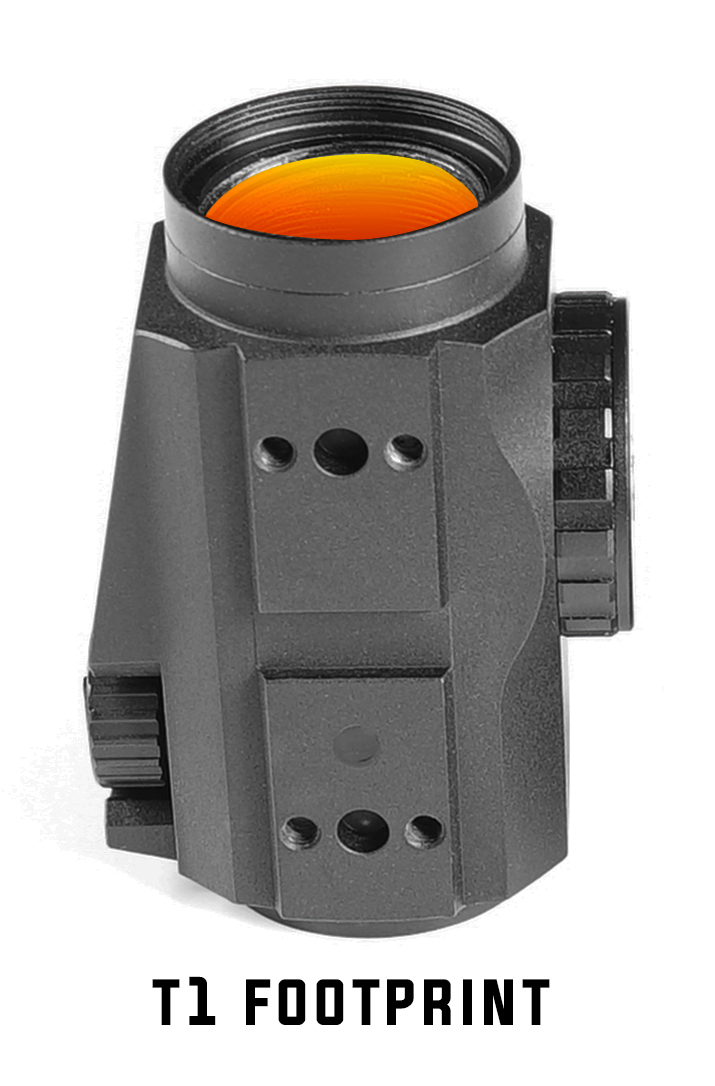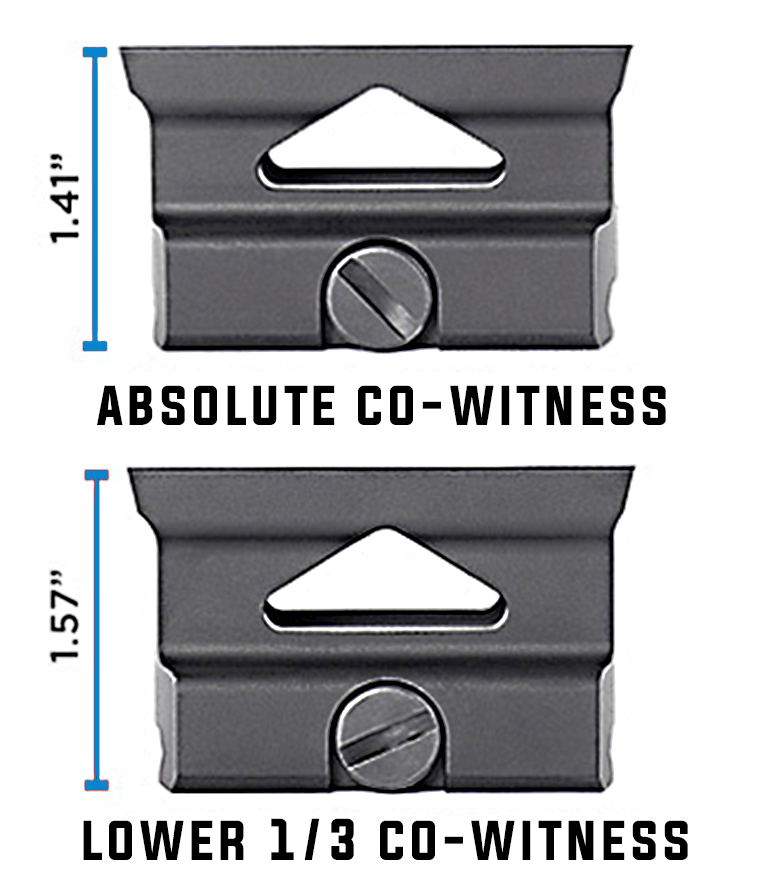 P-12
The P-12 is the closest to the T1/T2 design in that it is compatible with T1 style mounts. This allows you to pair it with the T1 style mount of your choice or one of the two Northtac options. These two Northtac mounts are either an absolute co-witness or a ⅓ co-witness option.
The standard absolute co-witness mount will place the dot in line with your iron sights. This removes any zeroing issues related to ⅓ co-witnessing since both the iron sights and the red dot will be zeroed in roughly the same area. If you prefer a ⅓ co-witness, the optional mount (sold separately) can be used instead.
Which P-Series is right for you?

All of these optics bring something to the table, but which one is right for you?
If you want the most versatility, the P-10 is the better option. The low mounting capability makes it a great option for mounting on AK style rifles and mounts. This low mounting option also makes it capable of being mounted as an off-set or secondary sighting option for a primary optic. The low mount can also be added to shotguns with Picatinny rails as an alternative to a bead or rifle sight.
The P-10 also works well on AR-15 style rifles with its riser. This makes it a great option if you haven't decided on what you want to put it on, but still need a red dot sight.
The P-11 is more for those who fully know what they want. Since it does allow for a ⅓ co-witness it marries the design with the AR-15. This makes it more of an option for rifles that feature A2 or similar front sight posts. This is great for a more affordable, retro build or a general use rifle.
The P-12 is perfect if you already have a T1 style mount but don't want to pay T1 prices for a red dot. This allows you to have a backup sighting system if you already spent a lot on a primary magnified optic with an offset T1 mount.
If you don't want to use the P-12 as a secondary sight, the absolute co-witness and ⅓ co-witness mounts offer additional options for your rifle's primary sighting system whether you have back-up iron sights or not.
Which P-series optic is right for you comes down to your mounting needs and preferences. They are all the same long lasting, easy to use red dot at a more affordable price than their competitors.